Chelsea Clark : NYC
     SAG-AFTRA Actress,
          Print Model
                & Voiceover Artist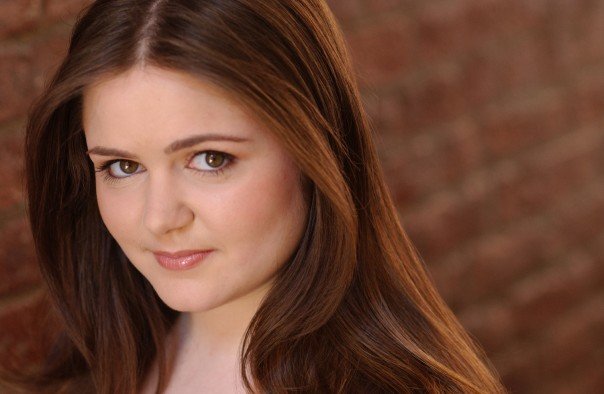 Intuitive . . . Versatile . . . Quirky . . . Facially Expressive
Character Type: Ingenue
Age Range: 17-24
Film & Theatrical Genres: Comedy, Drama, Dramedy, Epics/Historical, Horror, Sci-Fi, Western, Film Noir, Romantic, Melodrama, Avant-garde, Political theatre, Pantomime
Portrayable Ethnicities: Caucasian/White, European, Italian, Irish, German, Native American Indian
IMDb link: http://www.imdb.me/chelseaclark
iActor (SAG-AFTRA) resume: http://www.sagaftra.org/iactor/ChelseaClark
NYCastings resume: http://www.nycastings.com/chelseaclark
Casting Networks resume: http://www.castingnetworks.com/chelseaclark
NowCasting resume: http://www.nowcasting.com/chelseaclark
LinkedIn: http://www.linkedin.com/in/chelseaclarkactress

YouTube channel:  http://www.youtube.com/user/jjacclark
Coming in 2014
PUT A FORK IN IT: DISJOINTED LOVE SHORTS SERIES
Cast in Ticket 2 Eternity's comedic show, to be performed October 3 & 4, 2014 at Stage 72 at the Triad, NYC.  Director: Alberto Bonilla.  Artistic Director: Adyana de la Torre.  Choreographer: Carlos Netto.  Produced by Brendan Wahlers, Lauren Dortch-Crozier, Jimmy T. Martin & Adyana de la Torre.  More info to follow.
SIMON STUDIO
Participating in the On Camera Professional Lab for Advanced Actors through The Simon Studio and Roger Hendricks Simon.  Fall showcase TBA.

VIXENS OF VIRTUE VIXENS OF VICE
 

Reprising  the role of Mistress Mannequin for Rob Longo's  VIXENS OF VIRTUE VIXENS OF VICE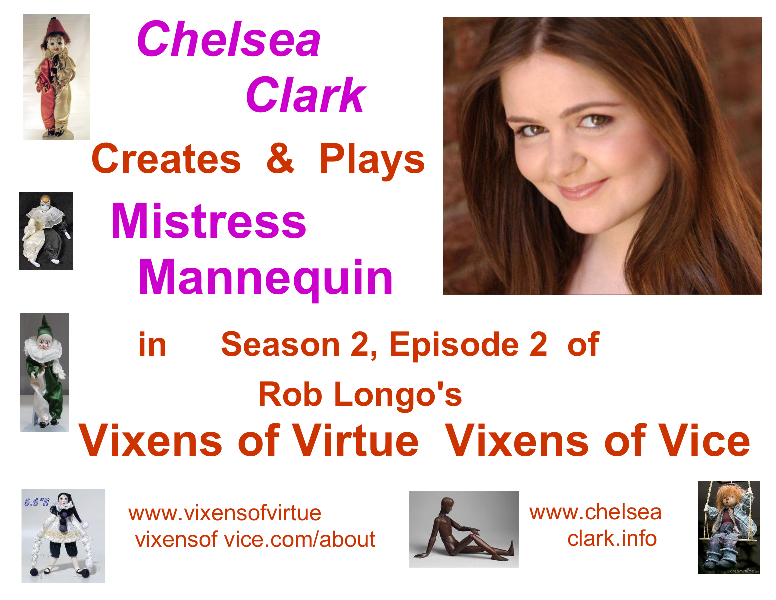 News for 2014
NYCAP WORKSHOP
Attended a SAG Foundation workshop with casting director Donna McKenna, 7/29/2014
HIMMELREICH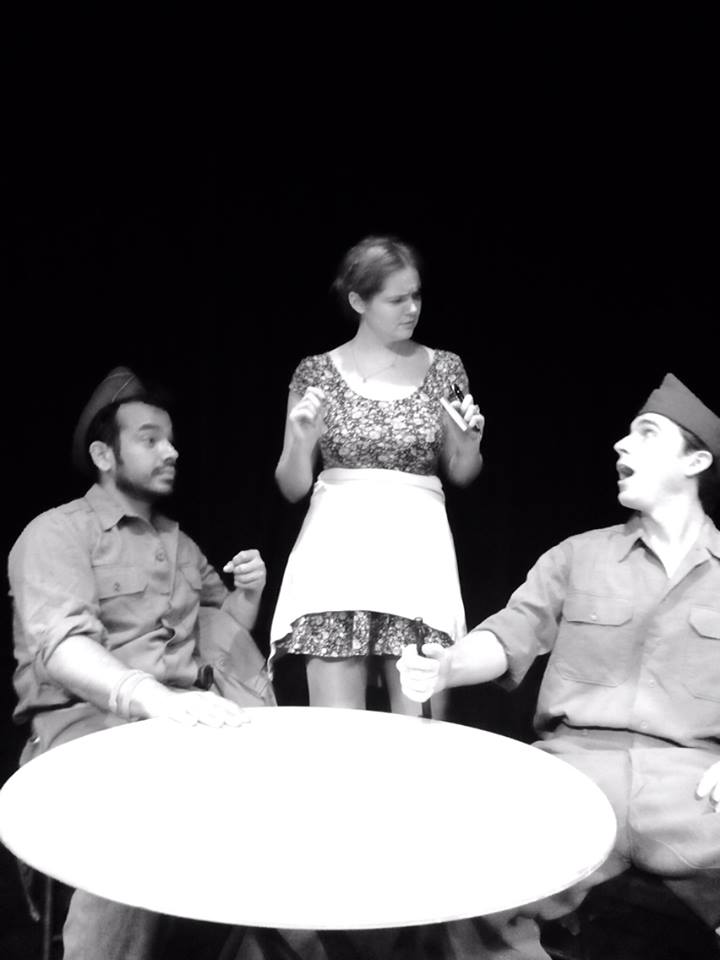 In the last days of World War II, Audie Murphy, the handsome farmhand who became the most decorated American soldier of the war and later a movie star, encountered a man he believed to be SS Colonel Otto Skorzeny, an avatar of Nazism and one of the most dangerous men in the Third Reich.
(Drama – Short Subject)
Written by Mark Rosati
Directed by Juan Reinoso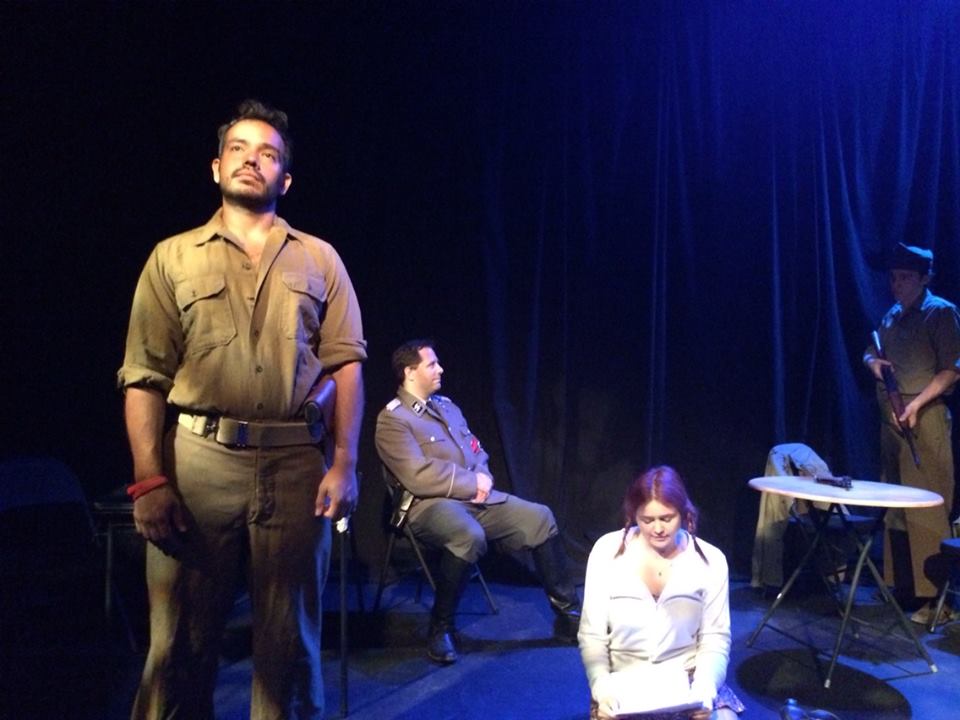 Cast: Tommy Bernardi, Jim Cairl, Chelsea Clark, Kahlil Gonzalez-Garcia
Venue: John Chatterton's Midtown International Theatre Festival, Jewel Box Theatre, 312 W. 36th Street, NY
Performance Dates: July 15 (8:15 p.m.), 16 (7:15 p.m.), July 20 (6:00 p.m.)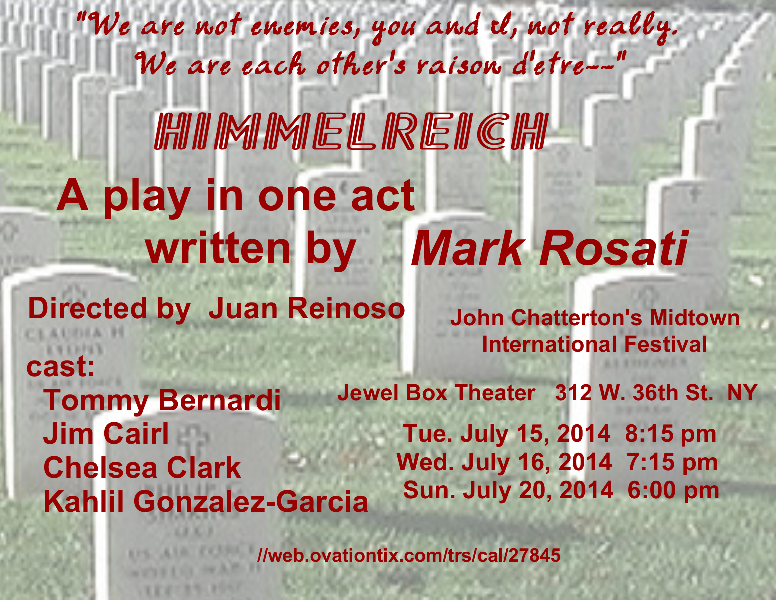 TAP NYC Season 29
Wrote and performed THE WOOD FILES in The Actors Project NYC (TAP NYC) Season 29, ORDINARY SCANDAL, at The June Havoc Theatre, 312 West 36th Street, NYC.  Time: 7:20 p.m.  Date: Tuesday, July 1, 2014
http://www.theactorsprojectnyc.com/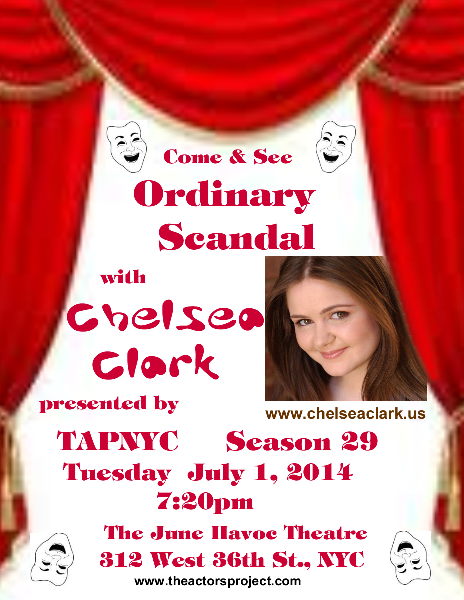 A filmed version of the monologue THE WOOD FILES, written and performed by Chelsea Clark, appears below.  Shot and edited by Jake King.
READING BETWEEN THE LIES
Performed as ingénue Jane White in Kelly Barrett's murder mystery, READING BETWEEN THE LIES.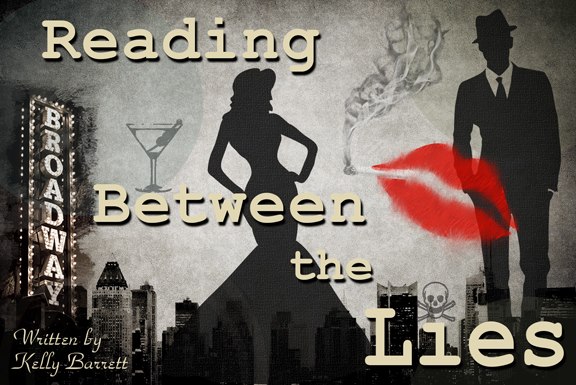 Written by Kelly Barrett
Directed by Schnele Wilson
Synopsis:
The year is 1947, and Arthur Binkman, once the toast of Broadway, has returned from a self imposed exile with a new play. In order to determine if he still has "it", a reading is arranged at the home of wealthy producers Horace and Kitty Manderly. With players including Arthur's unfaithful ex-wife, his small town fiance, a former child star out of touch with reality and an unscrupulous actor determined to blackmail his way into the production, everyone is a potential target and everyone is a potential suspect.
Shetler Studios – Bridge
244 West 54th Street
June 19-22 & 26-29
Thurs-Sat at 8pm
Sun 22nd at 7pm
Sun 29th at 5pm
Featuring:
Jerry Chapa, Teri Monahan*, Kurt Roediger, Jon Noto, Andrew Rothkin*, Chelsea Clark, Kelly Barrett, Anna Wallace-Derring, Wende O'Reilly, Carl Gibson
*Appears courtesy of Equity
Ticket price: $18
endangeredartistsanctuary@yahoo.com
Artwork by UrbanTopaz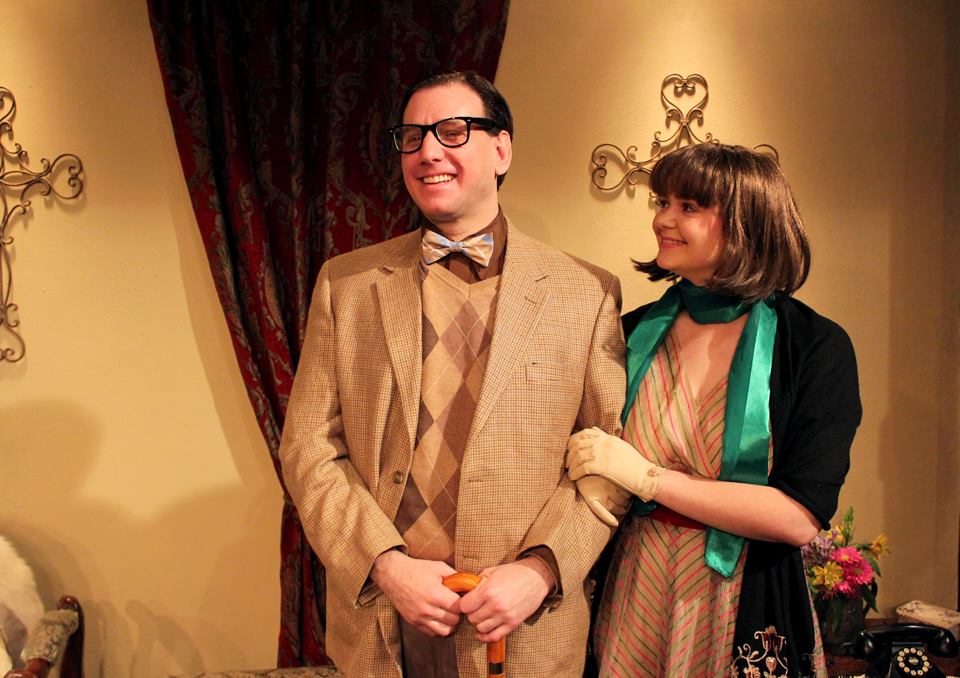 BARD AT THE BAR 2014

Performed as Hermia in a scene from MIDSUMMER NIGHT'S DREAM and as Ophelia in a scene from HAMLET in honor of William Shakespeare's 450th birthday and THE SIMON STUDIO's 36th anniversary in Bard at the Bar 2014, The Players Club, 16 Gramercy Park South, NY, Tuesday, June 24, 2014, 7:30 p.m.
www.simonstudio.com 
NBC DIVERSITY SHOWCASE
Performed sides entitled "Special Occasion" for the NBC Diversity Showcase.
 MOONLIGHT
Performed in Lawrence F. Scwabacher's dialogue at Manhattan Repertory Theatre's April Event, Tuesday, April 22 & Wednesday,
April 23, 2014, 303 42nd Street #614, NY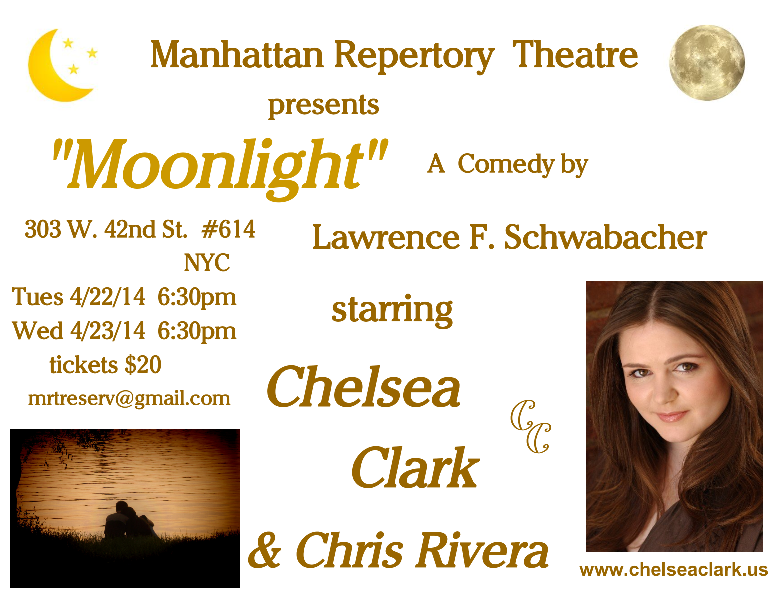 ANIMAL SPIRITS
Performed Lawrence F. Schwabacher's monologue, ANIMAL SPIRITS, on Sunday, April 6, 2014 at 11 a.m. for the "Nature's Images and Messages" service at The Unitarian Church of Staten Island, 312 Fillmore Street.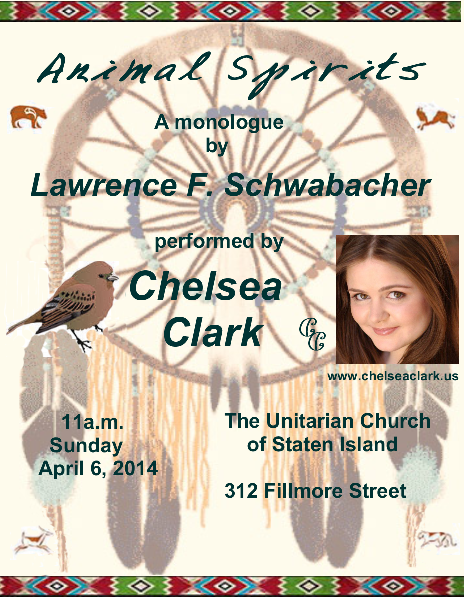 TRU (Theatre Resources Unlimited) COMBINED AUDITIONS
Participated in TRU auditions Saturday, April 5, 2014.  Audition time: 11:45 a.m., Baruch Performing Arts Center, 55 Lexington Avenue, entrance on E. 25th Street, NYC
http://www.truonline.org/2014TRUAudition1.htm


RESTORATION
clip from Mark Rosati's RESTORATION with Chelsea Clark as Renee Falconetti and Guy Wellman as the bartender, directed by Jake King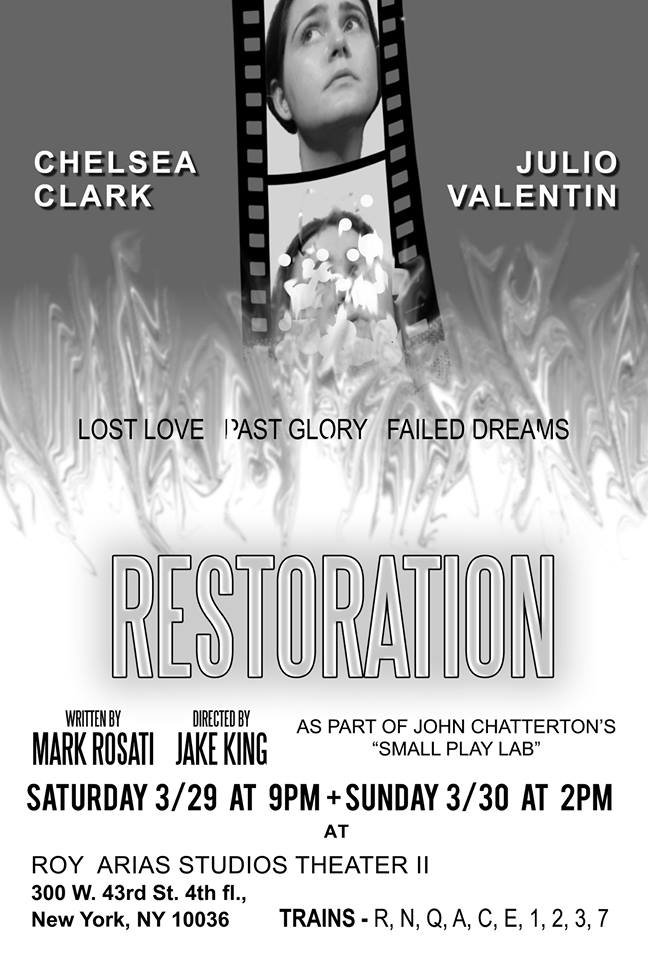 RESTORATION – Mark Rosati's short play had its third NYC run.  Performances at 9 p.m. on March 29, 2014 & 2 p.m. on March 30, 2014 through John Chatterton's Short Play Lab (Program B) at the Roy Arias Studios, 300 West 43rd Street, 4th Fl.;. http://midtownfestival.org/ ; directed by Jake King, with Chelsea Clark as Renee Falconetti and Julio Valentin as the bartender.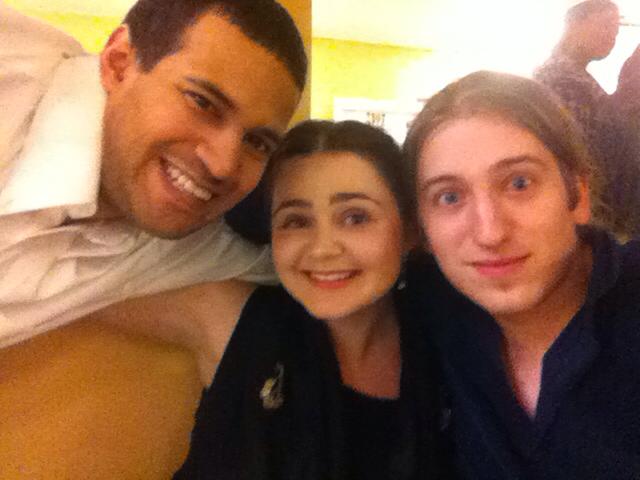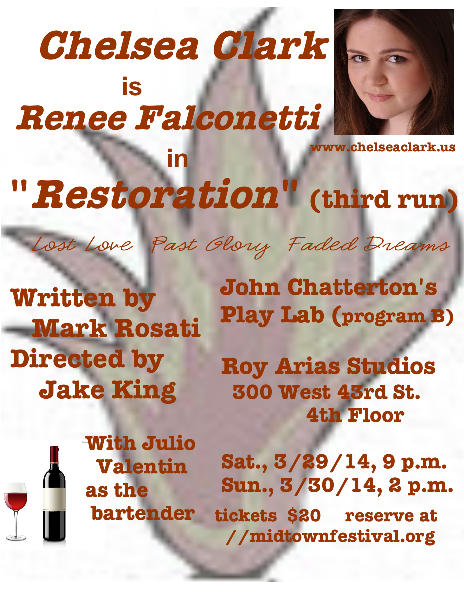 MANHATTAN REPERTORY THEATRE'S MONOLOGUE COMPETITION
Performed TIED HANDS, Lawrence Schwabacher's  monologue, on March 19, 2014 and March 20, 2014 at Manhattan Repertory Theatre, 303 W. 42nd Street, 6th Floor, NYC.  Performances at 9:00 p.m.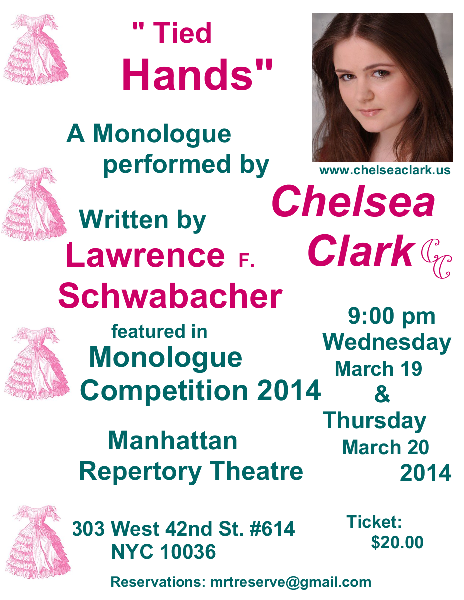 THE DEATH OF APRIL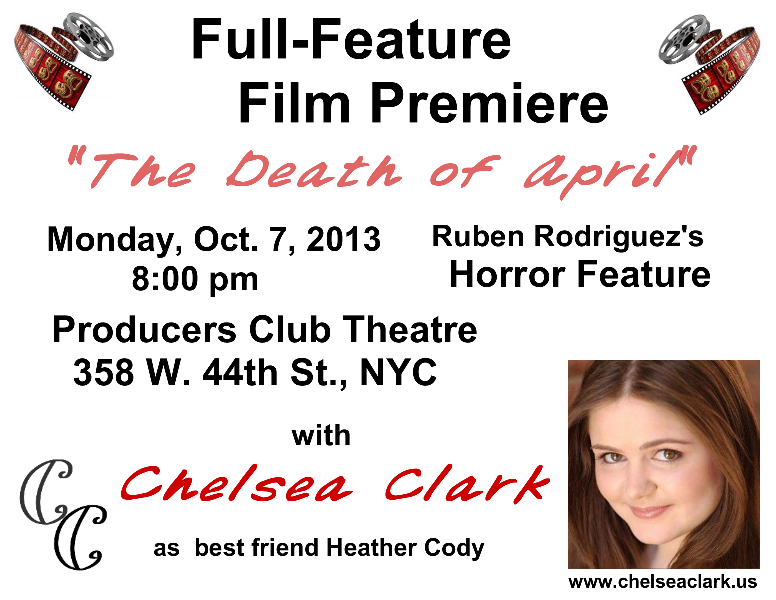 THE DEATH OF APRIL has been picked up for domestic and international release by ITN Distribution: http://itnfilmdistribution.com/itn-movie-posters/  Filmed in 2012; directed and written by Brit Godish and Ruben Rodriguez; played "best friend" supporting Heather Cody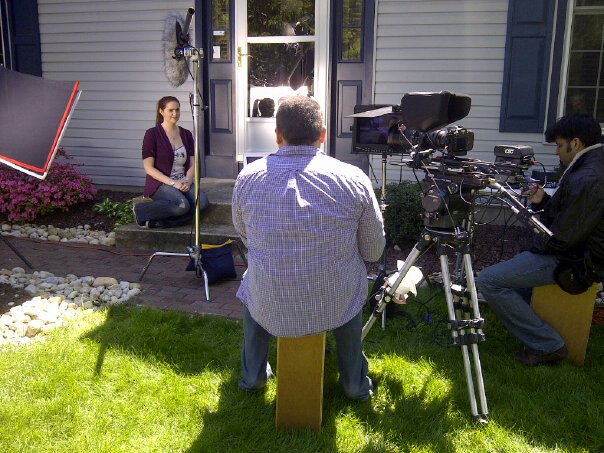 RESTORATION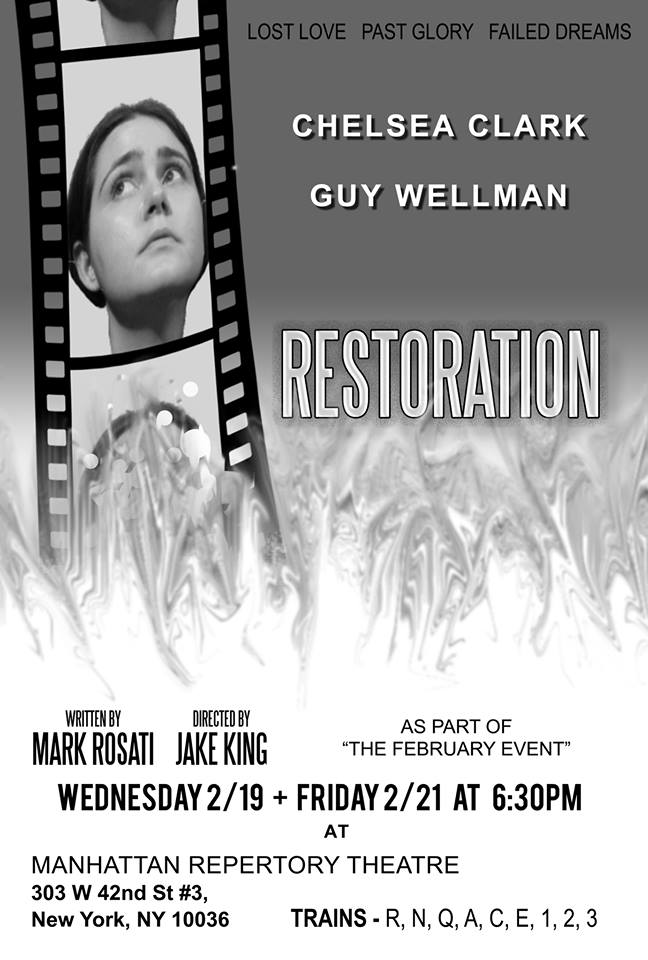 Performed as silent film star Jean Renee Falconetti in Mark Rosati's 2-person play.  With Guy Wellman as the bartender.  Directed by Jake King.  2/19 &  2/21/2014, at 6:30 p.m.  Manhattan Repertory Theatre's FEBRUARY EVENT 2014: 303 W. 42nd Street, 6th Floor, NY. 


NYCAP WORKSHOP
Attended a SAG Foundation workshop with casting director Liz Ortiz-Mackes of Casting Solution, 2/11/2014
PRETTY IN PINK

  Shot a scene from the film for School for Visual Arts, NYC on 1/28/2014.  Performed as "preppy, hot and rich girl" Blaine. 
THE NEW ONE-ACT FESTIVAL

  Performed in Lee Solomon's theatre festival on 1/18/2014 at CAP 21 Studios, two showings.  Appeared as The Professor in THE ROOFTOP LESSON and as Delia the Client in THE ANGEL WHISPERER.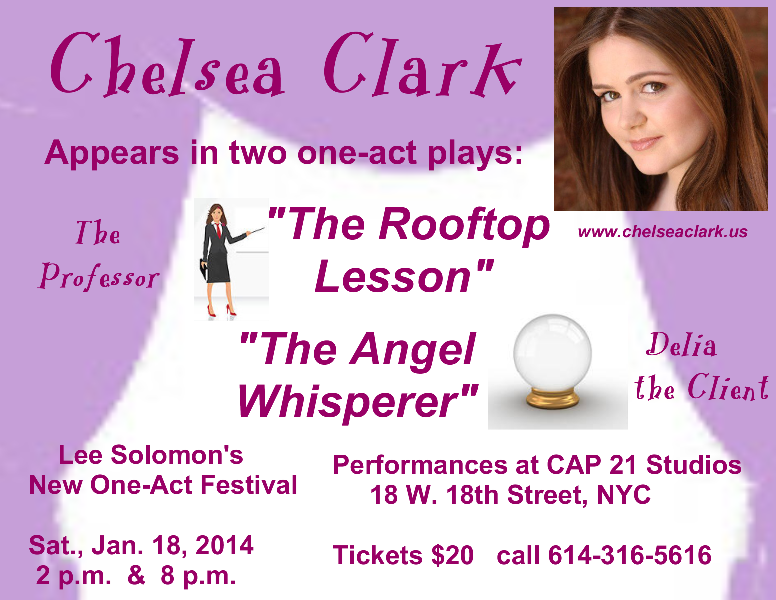 SKIN CARE

  Performed as the esthetician in Mark Rosati's 2-person play, SKIN CARE, as part of Manhattan Repertory Theatre's Winter One-Act Competition 2014, Jan. 7, 8, 9, 10 & 11, 2014.